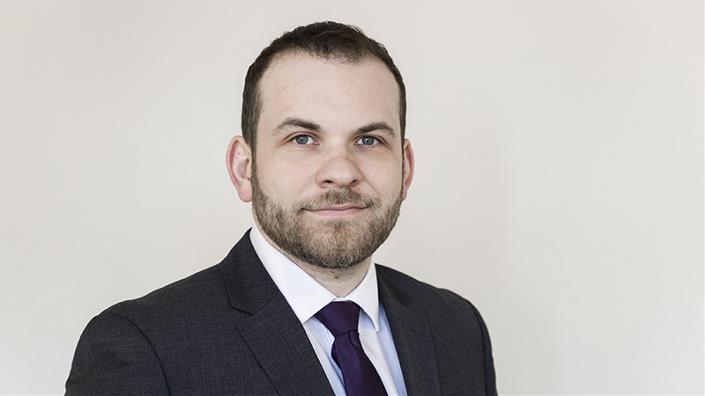 Imagine having to read the Highway Code every time you wanted to drive your car.
The reading would eat into travel time. It would be boring, and probably feel a bit patronising. Getting anywhere would be a pain and you would probably give up after a few attempts, cancelling trips or taking different modes of transport.
For Rob Jeffs, improvement leader at Rolls-Royce Submarines, the scenario is not difficult to imagine because until recently he and his colleagues faced something very similar at work. Instead of the Highway Code, however, the required reading was quality management systems – "soul destroying" sets of rules and regulations, processes and procedures.
"Nuclear is obviously very highly regulated, a quality- and safety-conscious industry," says Jeffs. "Previously, the way process documents were written – how to design a component, for example – was all around… being comprehensive. So you would have a world expert in their field pretty much write a book on how to do their thing. Every single nugget of information they had."
Reading the rule book
Encyclopedic process documents were no doubt useful in some circumstances, but they were a pain for engineers required to read them before starting work.
"You end up with something tens of thousands of pages long," says Jeffs. "It's a huge amount of text in complex language. Reading one book you can manage, but asking people to read 20 books before they have to do something is very, very difficult and gets incredibly boring fast. Engineers go to university because they want to make and design things, not spend four hours of their morning reading the rule book."
The management systems were held up "as if written on clay tablets," according to Jeffs. "It takes a lot of enjoyment out of the job. At a professional level it stifles innovation."
For a company keen to embrace 'progressive' and 'lean' ways of working, stifled innovation is unforgiveable. Jeffs thought he might have an alternative.
Instead of hundreds of black-and-white pages of very complex language, Jeffs had an ambitious aim – single-page 'process landscapes,' with diagrams and colourful text in larger type.
He did the first one in 2018, condensing a system on how to change an existing product within a submarine. It was a success, winning Jeffs two internal Rolls-Royce awards. Last July he published two more, one on checking and approving engineering output and another on managing engineering work.
Freedom
"We were taking out stuff that wasn't wrong, but there was so much detail there it didn't allow people to think," he says. Instead, the new documents have the "bare minimum" needed to satisfy the law and customers.
"The rest," says Jeffs, "is freedom. You are free to use your experience and thinking."
The A3 'landscapes' are much more visually engaging, with simplified communication. Text is blue, not black – a minor change to make information stand out – and the pages have a few key references, rather than the dozens previously included.
Now, instead of approaching quality management systems with dread and boredom, Jeffs' colleagues have embraced the new processes, going so far as to display them in meeting rooms and glue them in notebooks. "They became living documents," he says.
Starting conversations
Following the success of the first documents, it seems certain that the new method will be replicated across Rolls-Royce and beyond. It sounds too good to be true – happy workers, efficient processes and increased innovation. But surely information has been lost in Jeffs' condensed approach?
The long documents may have been replaced, he says, but the knowledge is still there. Instead of reading hundreds of pages, junior engineers are encouraged to approach their more experienced colleagues to discuss options and get answers in a more flexible way.
"You have a whole body of people who are a little bit older, who can coach and guide," he says. "That is a much better way of sharing knowledge. We need to have these conversations and start sharing."
---
Want the best engineering stories delivered straight to your inbox? The Professional Engineering newsletter gives you vital updates on the most cutting-edge engineering and exciting new job opportunities. To sign up, click here.
Content published by Professional Engineering does not necessarily represent the views of the Institution of Mechanical Engineers.